The Desktop Notification Module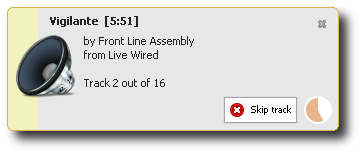 ---
Description
This module displays a small notification window on your desktop whenever a new track is started.
---
Configuration
This is the configuration window for this module: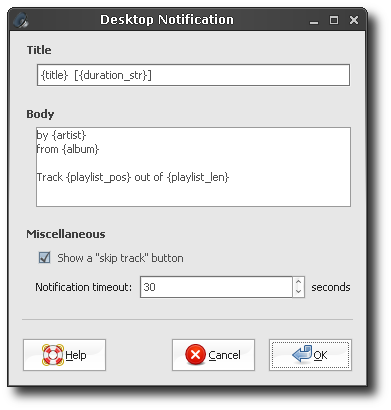 Title and Body
You can set the title and the body of the notification to any text you want. See this page for more information.
Skip Track
When this option is checked, a "Skip track" button is added to the notifications. When clicking on this button, DAP immediately jumps to the next track in the playlist.
Timeout
The timeout is, in seconds, the time after which the notification is automatically removed from your desktop.
---