The Audio CD Module
---
Description
This is one of the explorer modules of DAP. It allows you to browse and play audio CDs. It looks like this: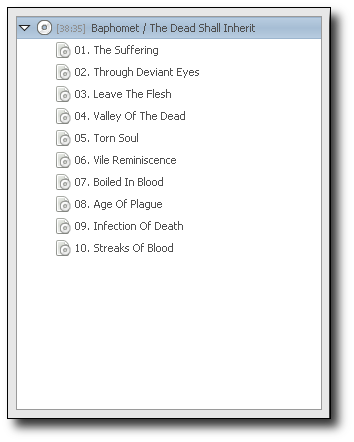 ---
Navigation
Using the mouse, you can:
Left-click to select an item.
Double left-click to open/close a non-media directory.
Double left-click to play an item. For a media directory, this means playing all the media files it contains.
Middle-click to append an item to the playlist. For a directory, this means appending all the media files it contains.
Right-click to bring up a popup menu.
You can also use the keyboard to navigate:
Plus or right arrow open a directory.
Minus or left arrow close a directory.
Space bar opens/closes a directory.
Enter plays an item.
---
Configuration
This is the configuration window for this module: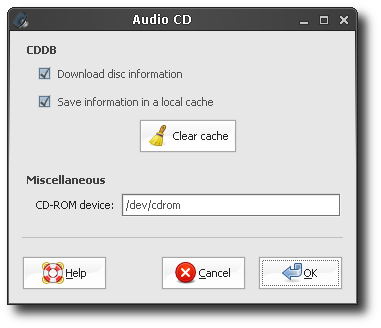 Compact Disc Data Base (CDDB)
Disc information, such as artist and album title, may be automatically downloaded from an online database if you wish so. This information may also be saved on your hard drive to avoid downloading it again the next time you play the same disc.
CD-ROM Device
This is the path to your CD-ROM device. The default path is /dev/cdrom, but this may change across systems (e.g., /dev/cdrom1, /dev/dvd).
---